SPRINT TOWARDS A SMARTER FUTURE

BE A PART OF THE PARADIGM SHIFT
Next Gen Technology Services
Tool Suites for Smart Future
Consulting and Training
Big Data & Analytics
Stay Ahead of the Game
Collate, integrate, process, and extract intelligence across your enterprise with AI-powered prescriptive analytics. Let your data give you a crystal clear view of your business that factors in all the nuances of big data from disparate sources and in every conceivable format. Lucida's big data analytics tool and analytics consulting services give you the power of advance information to drive your strategies and make informed business decisions.
BLOGS/WHITE PAPERS
Digital Transformation With Lucida
Exploring digital transformation and the need for it with Lucida technologies. Digital transformation involves the use of technology to radically improve the performance, reach of business of ease of doing business. Digital transformation is what enables access to analytical data that gives us the bigger picture, the specific details of every single data point – which eventually helps in strategizing better. Digital transformation is also the very thing that enhances experiences – be it in shopping, education, gaming, and apart from all of this, cuts downtime taken and amount of manual work to reach the same end results. So much said and it still cannot completely define digital transformation, rather it is the essence of what digital transformation is. Throw in aspects of cloud computing, IoT, Big Data, Artificial Intelligence & Machine Learning, etc and we can start fathoming the depth of what digital transformation could mean to different companies. So, what is the need or use of digital transformation? It might be apt to start this with Charles Darwin's quote which is completely relevant to this "It is not the strongest of species nor the most intelligent, that survives. It is the one most adaptable to change." Today, digital transformation is imperative and has shown its use in network infrastructure, Cloud, cybersecurity, DevOps, AI, data analytics, unified communications, etc For example: using Cloud services to re-invent productivity, building modern network infrastructure, detecting and managing security threats, using data analytics to empower decisions, embedding AI to automate processes, smarter collaboration, usage of infographics to understand data, etc. Let's look at some of the benefits of digital transformation. It helps empower your employees, engage better with customers, optimize your operations, transform your product; helps understand user behavior & data from analytics, creates safer workplaces, monitors outside environments, automates repetitive processes and the list goes on. It has extensive uses in multiple areas. Of late, the focus has been the usage of these disruptive technologies in healthcare & pharma, agritech, fintech and edtech and all these companies have required the use of digital transformation services. For example, Netflix and Tesla have disrupted their respective domains and the last year has seen the rise of many Edtech startups as well as Fintech companies bringing transformation in these age-old conventional models, which are here to stay! Therefore, I would like to quote Carla Echevarria (Design Lead, Google) "It's not just about technology, it's about the future of how people are going to live and work". Lucida Technologies Pvt Ltd was established in 2017 with the focus of being a digital transformation company and today we've grown to work with prestigious companies across the world. Our tech stack and AI/ML team have set a strong foundation that enables us to provide digital transformation services, to companies in various domains to adapt to the shifting tech landscape. Learn more about us here: https://www.lucidatechnologies.com/about
BLOGS/WHITE PAPERS
How RPA has become BAU today
Imagine an office environment where every employee is engaged, a day's work consists of employees putting their best foot forward as they engage themselves in truly significant tasks, and employee morale and performance are at an all-time high. An HR manager's vision of Utopia? Not really!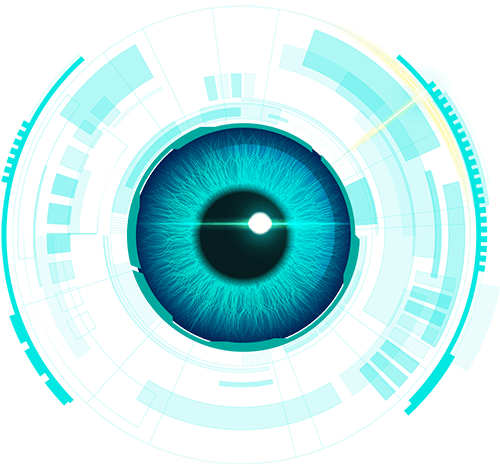 BLOGS/WHITE PAPERS
Digital Re-boot—Optical Character Recognition (OCR) Applications in Retail Operations
Retail OCR solution, is one technology that can ensure a complete re-boot in your digital transformation process. OCR technology, short for Optical Character Recognition, is much more than just a scanning software turning documents into image files. Today, OCR capabilities include automatic extraction of relevant information and fully searchable documents with text content that is recognized by information systems.
ASSOCIATIONS
Partners We Work With