Skills Development Program
"An organization's ability to learn and translate that learning into action rapidly is the ultimate competitive advantage." - Jack Welch, former CEO, General Electric
At Lucida's training CEO, we strongly believe that focus on continuous skill development is the best way to stay ahead of disruptions – whether due to changes in business processes or constantly evolving technologies. We offer our partners the competitive advantage of possessing a resource pool that is equipped with the most relevant skill-set through our state-of-the-art training solutions that span across various technologies, platforms and tools. Our trainers emphasize on enabling the learner to appreciate both theoretical and practical aspects of learning through classroom hours along with exposure to real-world scenarios. We are proud of repository of assets for skill development and knowledge that we have developed in-house that help our clients stay on top of their game as leaders in their respective industry.
We offer corporate trainings, workshops and short duration courses, technology induction/greenfield trainings for fresher, on-campus trainings at colleges (trainings both in technology and leadership).
Come build the foundation of excellence with us!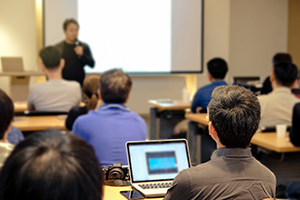 ASSOCIATIONS
Partners We Work With