Mobility Solutions
Drive customer engagement through personalization and propel business growth with mobility solutions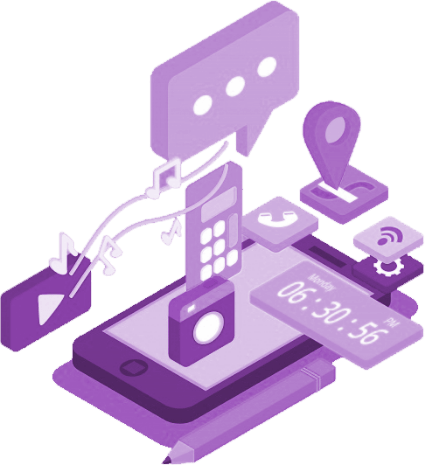 Multi-pronged strategies are mandatory for enhanced user engagement. Lucida's mobile app solutions entail creating effective digital experience platforms that permit users to access, collaborate, and work with greater efficiency. Our capabilities include building, enhancing, and maintaining native apps for iPhones and Android devices, creating hybrid apps and enterprise mobile applications, and developing analytics tools. We also perform mobility testing.
Device agnostic solutions permit easy integration and greater user satisfaction levels. We deliver cross device functionality using HTML5, CSS, JavaScript, Sencha, Xamarin, PhoneGap, etc. Offer swift and seamless experience to customer with our mobility solutions.
---
Gain access to resources from all devices and locations
Maintain business continuity regardless of stakeholder presence
Enhance service delivery with real-time information
Slash operational costs with improved productivity
---
Lucida offers you high-performing Mobility Services
---
App Design
Lucida's enterprise mobility management and design services are focused on productivity, commerce, loyalty & marketing, and content-oriented apps of business verticals. Our solutions hinge on data to create mobile app designs and interfaces that eliminate silos for optimal results.
App Development
Continuous application delivery through agile processes ensures faster development and deployment of solutions. Lucida's mobility solutions have characteristically shorter development cycles with strong support for operations. This helps clients to acquire nimble operational capability to quickly work around new opportunities.
Mobility Strategy
Integrate and offer business services as well as engage employees effectively by opting for the right mobility strategy. Be it advisory for enterprises or mobile technology evaluation & consulting, we assess user and business outcomes when creating a mobility solution for your business.
Architecture Assessment
Future-ready concepts are a default capability in our mobile app solutions. Our enterprise mobility solutions are designed to work in complex scenarios of tomorrow. Our architecture assessment and mobility services deliver rich connected user experience to improve overall business efficiency and enhance productivity at slashed costs. Now implement robust mobility architecture to ensure successful enterprise mobility management.
Industries we cater to
---
TRANSPORTATION & LOGISTICS